Car Key Replacement
Need a reliable automotive locksmith in St. Louis?
Call Emergency Locksmith St. Louis Now!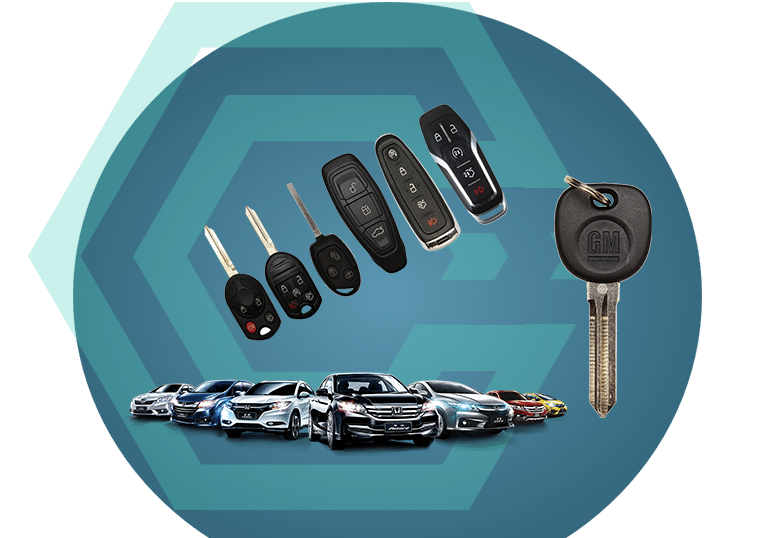 How can we help?
As part of serving St. Louis commuters, we offer a full menu of car locksmith services, services that include locks, keys, fob devices, ignition systems, and electronic security.
Trusted, Qualified, and Licensed Technicians
Customer Satisfaction Always 100% Guaranteed
Fast Response Times
Mobile Locksmith available
Free quote for locksmith service
Have you ever experienced the feeling of regret that comes from locking your keys in the car or having lost car keys in St. Louis? Even when you do everything right, a key or key fob device is always subject to damage.
Fortunately, a quality car locksmith in St. Louis like Emergency Locksmith in St. Louis can easily resolve your car key/fob device issue with a key replacement. We can offer you
We also offer other car locksmith services like
Car lockout service to unlock a door
Car key duplications (with or without the original)
Repair/replace/rekey locks
Repair/replace ignition systems
Who We Are

Emergency Locksmith in St. Louis serves as a quality locksmith for the benefit of the residents in St.Louis. We employ a highly trained team of licensed locksmith technicians. They are all professional, courteous, and always working to make sure customers can always find a solution for lock, key, and security system issues.

Car Key Replacement
As a St. Louis mobile locksmith, we provide car key replacement services from our St. Louis mobile locksmith units. Our units are equipped with all the key stock and key-cutting equipment that's necessary to quickly and efficiently make replacement keys of all types. It's noteworthy that we can make a replacement key whether you can hand us an original key or not.
If you rely on a key fob device to lock/unlock and or start your car, we have you covered. We can also provide key fob replacement services, and that includes the ability to replace fob batteries.
Different Types of Car Keys
Most people aren't aware that there are as many as seven (7) different types of keys. We can proudly say we can provide replacements for all these types. Here are some of the most common key types:
Mechanical Keys – traditional metal car keys typically used for early model cars

Remote Keys – battery-operated security device that operates door locks

Transponder Keys – Combination metal key with a transponder that contains a microchip that communicates with ignition

Flip Style Remotes – retractable metal key

Smart Keys – keyless fob devices that operate remotely

Valet Key – limited functionality not including unlocking glove boxes and trunks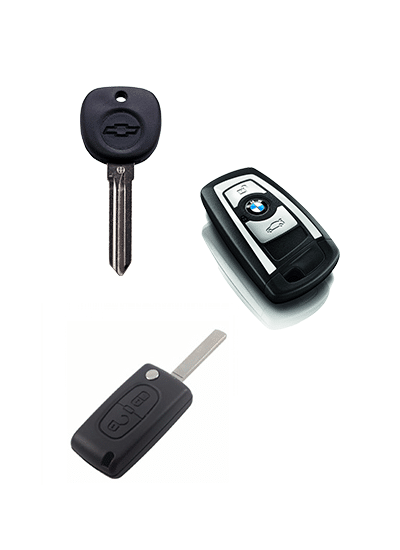 How Car Key Replacements Are Made?
It's not difficult for a quality car locksmith to make a replacement key of any kind. That's especially true when it comes to a car key.
What you might not realize is your car manufacturer maintains a database of key specs for each car they manufacture. As long as your locksmith technician has access to your VIN #, they can get access to the manufacturer's database and hence, the key's specs. With that spec in hand, they only need to pick the right key stock, enter the key's specs into the key-cutting equipment and within minutes, a new key is ready.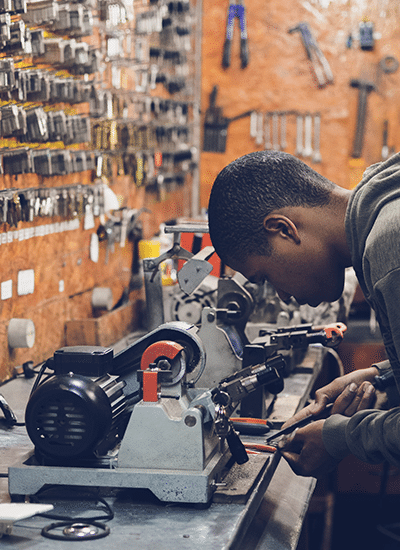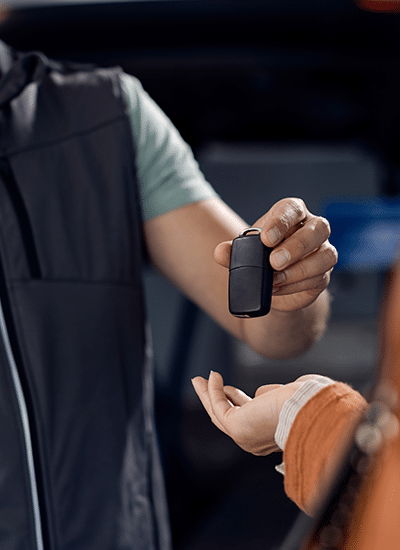 How Long Does It Take To Get a Car Key Replaced?
From the moment you contact one of our locksmith technicians and they arrive at your location, it won't take much time to make a replacement key. If they have an original, they can go through the whole process in a matter of minutes. Without the original, it would take a little longer.
They would need time to find the VIN #, contact the manufacturer's database, and secure the key specs. After that, it's business as usual, and a key is ready in minutes.
Note: Making the right key fob replacement might take a bit longer, requiring the locksmith to find the right device while allowing an hour or so of programming.
Frequently Asked Questions
With Emergency Locksmith in St. Louis, you can count on fast responses and good work from our well-trained team of locksmith technicians. All of our car locksmith services are available at prices that are affordable with your satisfaction 100% guaranteed.
Will I need to prove the car belongs to me?
Yes. As licensed car locksmiths in St. Louis, we are obligated to protect the owner of the car. As soon as you provide us with a valid ID and a document that shows your entitlement to the vehicle, we'll be good to go.
Are there any limits to how many replacement keys I can secure?
No. From one of our mobile units, we can cut as many keys as you might require, all while you wait.
How much will it cost to have a new key made?
Of course, it would depend on the type of key you would need and the effort that would go into making a new key. With that said, we can assure you that our prices are affordable and very much in line with the competition in St. Louis.