Mobile Locksmith Service in St. Louis
Need a reliable automotive locksmith in St. Louis?
Call Emergency Locksmith St. Louis Now!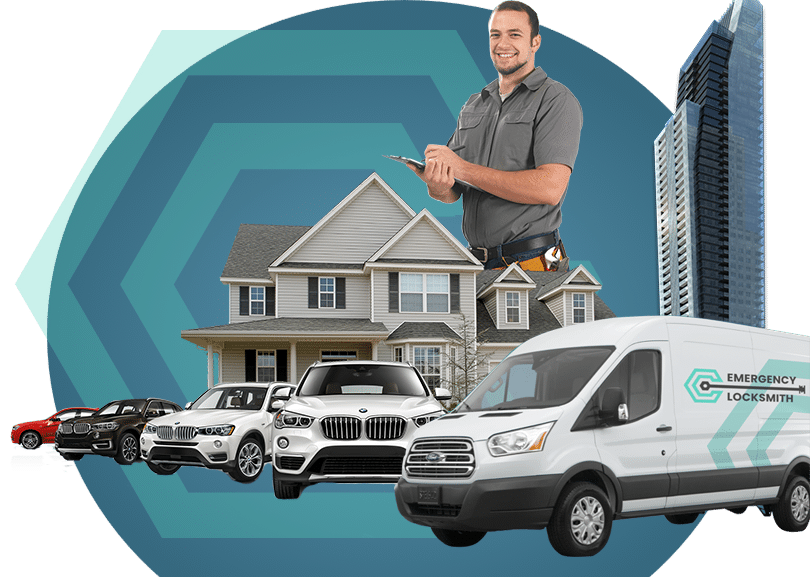 How can we help?
St. Louis mobile locksmith can drive out to you, print you new keys, and deliver them to your location. They're quicker than locksmiths operating from a physical address only. When you contact one, they'll begin by giving you a key copy right away.
In some circumstances, you could even have them made before they pull into where you are. They're capable of meeting you at home, at work, on the interstate, and in a parking lot. And those are the likely places you'll be during an emergency.
Here are four primary benefits of working with St. Louis locksmiths:
Technicians that are qualified for the job – Locksmiths that have the proper certifications and training

Guarantee of services specified – That means you'll get what you pay for with outstanding customer service.

Free quote for locksmith service – Contact us for a free estimate and a fast and reliable locksmith service

Fast response times – It won't take long for arrival to where you are. The average time it takes to get to your destination is 25 to 30 minutes.

Open all day, every day – Some locksmiths don't stay open late in the evening and early morning. An emergency locksmith does.
St. Louis mobile locksmith is tasked with providing service to motorists and residents when they need help fast. Emergencies can occur at any time, hence the reason why so many locksmith companies do business in the St. Louis area.
But before you call the number of the first locksmith that you find online, you'll want to be sure that they're satisfactory. Only a professional locksmith in St. Louis should be relied upon if you lose keys, have lockouts, or are a victim of theft. Here's more of what Emergency Locksmith can do for you.
Who We Are

A St. Louis mobile locksmith company Emergency Locksmith is on-call 24 hours and seven days a week.
Headquartered on Hampton Avenue, we'll come to you at any time, during rush hour or in the dead of night. Our three primary areas of service are commercial, automotive, and residential locksmith services.
We operate for both emergencies and routine problems. We'll even inspect the locks on your home or automobile if you want, and give you great tips on how to keep your locks and keys in good shape for a long time.

Importance of Mobile Locksmith Services
The most important thing about having a mobile locksmith around relates to safety. Car key fob programming has made vehicles more secure than in years past, but not all motorists drive cars with the feature.
Additionally, key fobs aren't without their flaws. Locksmiths can configure your key fobs to prevent access to the vehicle with the previous set. That means when a replacement is made, no one will be able to operate yours with anything other than the one given to you by the locksmith.
Furthermore, mobile locksmiths are more convenient than waiting days for a dealership to get locks and keys for you. As soon as you need assistance, it's but a phone call away and a couple of minutes of wait time.
Mobile Key Duplication Solution
Key duplication is the act of making key copies. It's done by either customer providing information about their keys and locks on the phone, or locksmiths inspecting it firsthand.
A good locksmith can print the keys from their service vehicle. They have experience with different car brands, models, and makes. You're guaranteed to get new keys that are the same as what you had before.
And if you want, our locksmiths will make several copies for you, your family, or anyone else you trust. The more backups you have, the less likely you are to need emergency services in the future.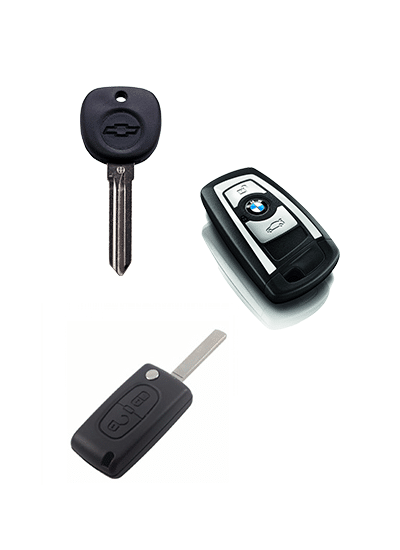 Mobile Car Lockout Help
Mobile car lockout services are crucial jobs that people rely on locksmiths for.
St. Louis car locksmiths must know what to do when customers are unable to unlock doors. You don't want to have someone stuck in a car with no way out.
We'll come out to you hurriedly. In the meantime, check to see if you can get access to the vehicle through the trunk or passenger doors. If not, leave it to us.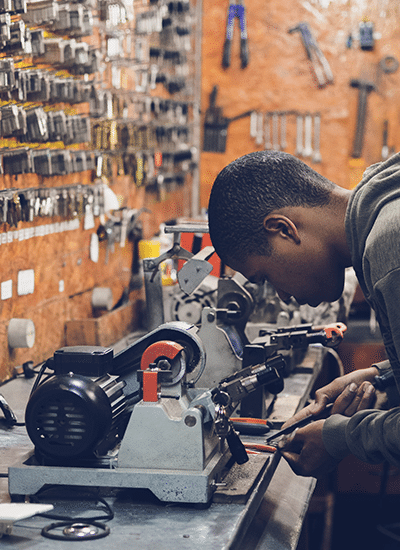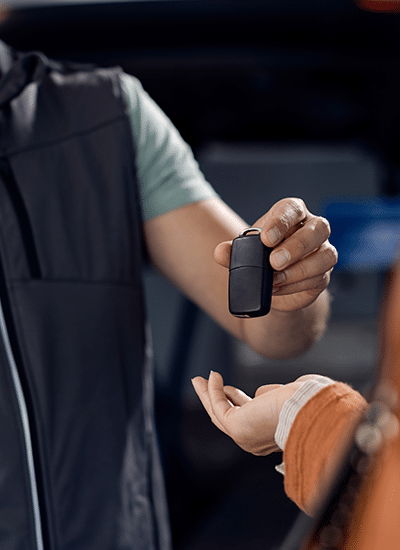 Mobile House Door Unlock and Door Locks Replacement
Residential locksmiths will fix old locks, replace keys, and install a new set. This applied to commercial locksmiths too. The latter is for companies big and small.
Commercial locks must use accessories and fixtures that are durable and able to last, more so for retail and other service industries. It's recommended for any company to have a locksmith on call since problems can come up at a moment's notice.
Benefits of Working with Emergency Locksmith
Here are more benefits of working with an Emergency Locksmith:
Great customer service
Residential locksmiths that are knowledgeable
Prompt arrival times
Great key and key fob quality
Simply put, Emergency Locksmith is the only locksmith company that the people of St. Louis can rely on. Call right now to make your emergency go away.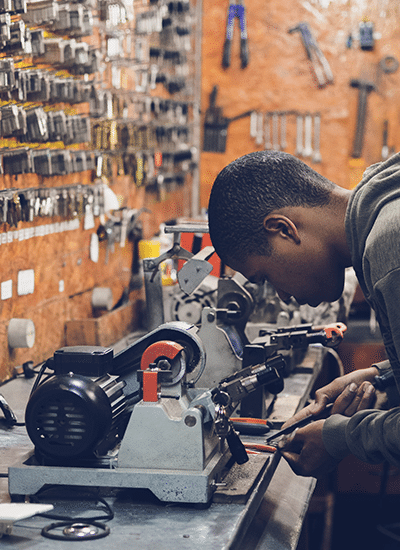 Frequently Asked Questions
With Emergency Locksmith in St. Louis, you can count on fast responses and good work from our well-trained team of locksmith technicians. All of our car locksmith services are available at prices that are affordable with your satisfaction 100% guaranteed.
Is car key replacement needed often?
Replacing your keys should be done when you see wear, or if you're the unfortunate victim of key theft.
Are locksmiths more reliable than dealers?
For critical problems and emergencies, yes. Locksmiths are the first responders to emergencies that involve key theft and key loss.
Are your locksmiths well-trained?
Our locksmiths are experienced and undergo rigorous vetting and a training program to carry out their work with integrity and professionalism.