Quality Express Locksmith in St. Louis
Always serving our customers with just the right locksmith solutions!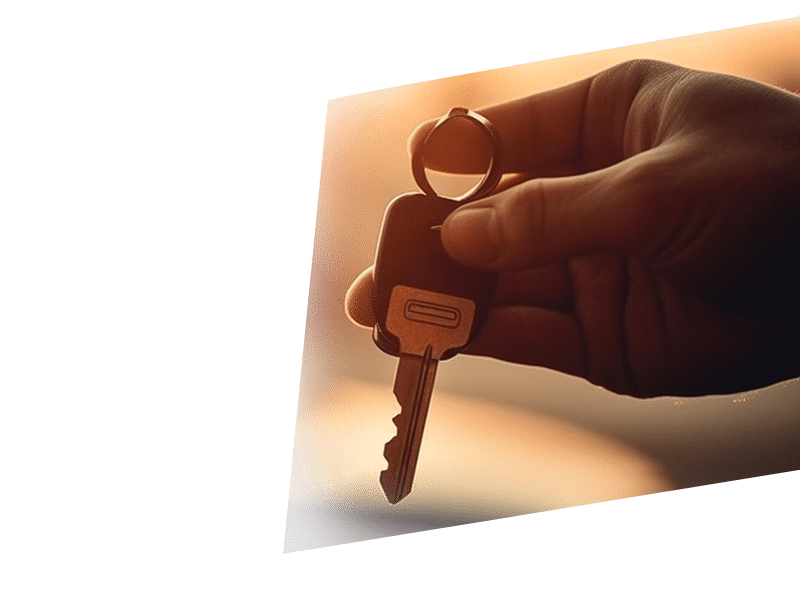 How Can We Help?
When you need a St. Louis express locksmith to come save the day, Emergency Locksmith will be there to answer the call. We are here to serve the fine people of St. Louis with a full menu of locksmith services for homes, businesses, and motor vehicles. Here are 5 benefits we can offer you:
Fast mobile locksmith responses
Service from experienced locksmith technicians
Competitive and affordable prices
All our work is 100% guaranteed
Available 24/7/365
Who We Are

Emergency Locksmith has been serving the fine people of the St. Louis metro area for years. We are manned by a talented team of well-trained and licensed locksmith technicians who are devoted to helping the people of St. Louis. We offer a full range of 24 hour locksmith services that are affordable and guaranteed.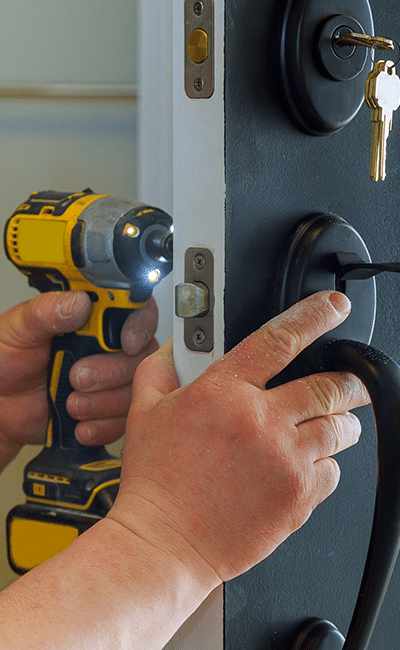 St. Louis Express Locksmith Services
The term express is pretty much self-explanatory. It means that when you call us for help, immediate help is what you will get. We pride ourselves on having the best response times in the region. In fact, our target response time for express services is 30 minutes or less, barring unforeseen circumstances.
Knowing you need help right away, our locksmith technicians will arrive on the scene, quickly assess your lock or keys problem, and immediately move forward to resolve it. Our goal is to minimize your stress and inconvenience.
Sort All Your Locksmith Needs
The moment you encounter a problem with a lock or key is the moment you will realize you need locksmith help. Why? It's not likely you will have the tools and knowledge you will need to correct the problem on your own.
No matter what you need related to locks, keys, and electronic surveillance systems, we have the right answer. Lock repairs, lock replacements, rekeying locks, key duplication or car key fob programming, we do it all. You can leave it to us to handle any issue regardless if it involves performing maintenance, making repairs, or replacing existing security features.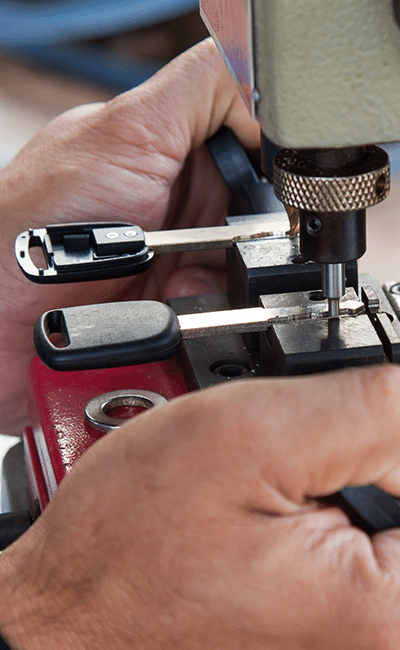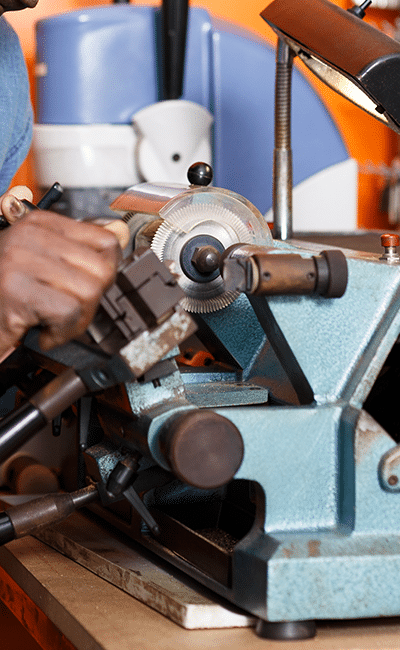 Residential Locksmith & Commercial Locksmith
Our residential and commercial locksmith services are designed to make sure St. Louis homes and businesses remain secure. Here is a short list of the services we offer:
Lock replacement and repair
Rekey locks on doors and windows
Lock out service
Key duplication service – duplicate and replacement keys
Repair and install electronic surveillance systems
Safe cracking
Free security consultations
Car Locksmith
From our mobile units, we are able to provide roadside car locksmith services throughout St. Louis. The list of auto locksmith services we offer includes:
Lockout service for cars and trunks
Key duplications and replace car keys with or without the original key
Lock replacement and repair
Rekey locks – doors and trunk
Repair and install electronic surveillance systems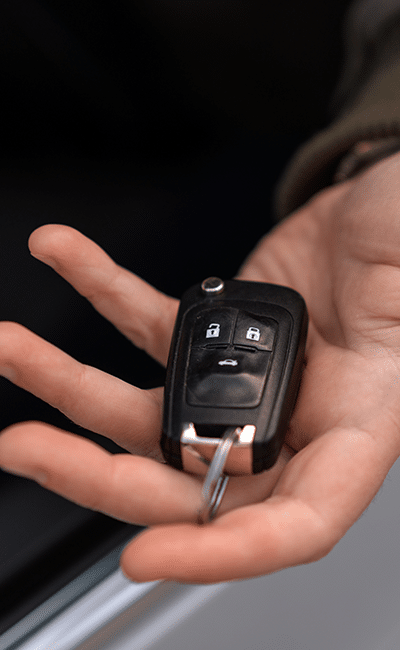 Frequently Asked Questions
How long does it take for a key fob replacement or a key fob programming?
In most cases, we'll have the appropriate key fob in stock and we can make a key for replacement in terms of minutes. We can usually get the fob programming done in less than an hour, which depends on the car key make.
How would you retrieve car keys locked in a car in St. Louis?
If you locked your car keys in the car, we would have the option of using a Slim Jim or picking the lock.
When should I have my business locks rekeyed?
You should have your lock rekeyed when keys are unaccounted for or when the locks have aged to the point of being unreliable.
Can you make duplicate keys on the spot or do I need to visit your shop?
Since our mobile locksmith units are stocked with key stock and equipped with key-cutting machines, we can cut keys on location while you wait.